Hong Kong is a busy and a bustling city full of spectacular high rises, growing economy, an integration of cultures and well developed tourist attractions. It is known as the world's most popular tourist destination and Asia's most popular and best shopping destination.
If you are planning to have a trip out of the country, of course HONG KONG is always on our list. Who wouldn't be fall in love with the beauty of Hong Kong? Having a good weather, great places to visit, exciting adventures, endless mouthwatering foods and specialties, nightlife for party lovers and of course an exceptional experiences that Hong Kong can give and many more.
If Hong Kong is your next trip, just keep on scrolling! I hope this simple travel blog might help your travel!
TRAVEL CHECKLIST
Let me start my guide with the list of documents we've had handy.
Passport – Must not expire within the next 6 months upon arrival
Documents – Proof of Identification (Company and Government ID will do)
Printed Copy of Plane Ticket – (Includes the return ticket booking)
Printed Hotel Booking – (This was checked upon exit from PH immigration. You are required to declare the hotel name or address of stay when filling up the immigration form.)
Hong Kong Tourist Visa (if applicable) — This is very important to think about when planning any trip abroad. Luckily, tourists from over 160 countries (including the Philippines) do not need a visa to enter Hong Kong.
PRE-DEPARTURE IMMIGRATION AND PROCESS
We filled up a small form (embarkation document) near Immigration entrance; it is a form where in you will be ask to provide your basic personal and destination information. We completed the form and fell in line at the check in counter, then were asked to pay our Philippine travel tax (Php1,620.00), terminal fee of PHP550.00 was already included on the purchased ticket. Make sure before you fall in line at the check in counter, you have already paid the Philippine travel tax of PHP1,620.00 or you can prepay it upon making your reservation, like Cebu Pacific.
ARRIVAL IN HONG KONG INTERNATIONAL AIRPORT
We boarded the aircraft and landed in Hong Kong international airport after the 1:50 minutes flight. In the immigration counter, I was asked of almost the same question, who you're travelling with, where you staying at, purpose of travel and the budget. I presented my passport with another immigration form (a form that the airline provided while we were in the plane, almost the same information as the first form that we submitted to the immigration upon exit.)
READ ME: Sky100 Hong Kong | Highest Indoor Observation Deck
MONEY CHANGER
You can exchange your currency for HKD at any authorized money exchange. For extra peace of mind, look for accredited money exchange like Czarina and Sanry's Money Changer. Currency exchange counters at Hong Kong Int'l Airport are open from early morning until late at night and many located within the city stay open up until late night. ATMs are anywhere and mostly operate 24 hours. Exchange rates fluctuate daily depending on currency markets. I highly advice that you do NOT exchange your money at the airport since the rates there are totally not competitive.
Currency converter by Google: Google converter or XE converter
TRANSPORTATION
There are plenty of ways to get around Hong Kong, and best best way to get around Hong Kong is using their extensive network of public transport. First thing you need to do before you step out at the airport is to buy an Octopus Card. Why? Cause it is mainly for transportation purposes and you can even use it in a lot of store purchases. It is also re-loadable through a lot of vendo machines on the MTR stations and in 7 eleven.
Travelers to Hong Kong will be arriving at Hong Kong International Airport. There are several ways to get from the airport to wherever you're staying in the Hong Kong city.
BY AIRPORT SHUTTLE BUS: An easy and affordable transpo from airport to your accommodation. It will drop you off at designated hotels in city (Kowloon or Hong Kong Island at higher bus fare). To save more, I highly suggest to purchase your tickets in advance through KLOOK, then it'll cost your cheaper and less hassle transaction
BY AIRPORT EXPRESS: Going by train is the fastest way to get to downtown from the airport, though it isn't necessarily the most convenient though it's more costly. Again, don't forget to buy your OCTOPUS TICKET thru KLOOK to get dicounted bus/airport express rides.
BY PUBLIC BUS: Hong Kong International Airport is well served by public bus routes. The buses provide a convenient but relatively inexpensive transport option. This is probably the cheapest and one of the most convenient ways of getting into the city. To get to the bus terminal at the airport, make a right soon as you go through customs and walk all the way down. Take the lift or stairs down to the first floor and exit the building. The bus terminal will be across the street on your right. If doubtful, you may ask for assistance at any ground sfaffs at the airport. To find out which bus to take, you can use the point-to-point search feature on the Citybus website. If you can take a bus to your destination, then it's the best way to get back to the airport as well.
BY TAXI/CAB: Going by taxi/cab is a convenient way, less hassle but it's also expensive. You can refer below suggested sites to check Hong Kong taxi transports fare.
BY PRIVATE TRANSFER: Best thing to do is to really plan everything in advance. Booking thru KLOOK is really a big help in terms of time and of course saving budget! If you'd prefer to prearrange a private transfer to your hotel from the airport or vice-versa, then it is highly recommended to book and buy advance through KLOOK.
---
HONG KONG MTR MAP GUIDE
CLICK HERE TO VISIT AND EXPLORE MORE ABOUT MTR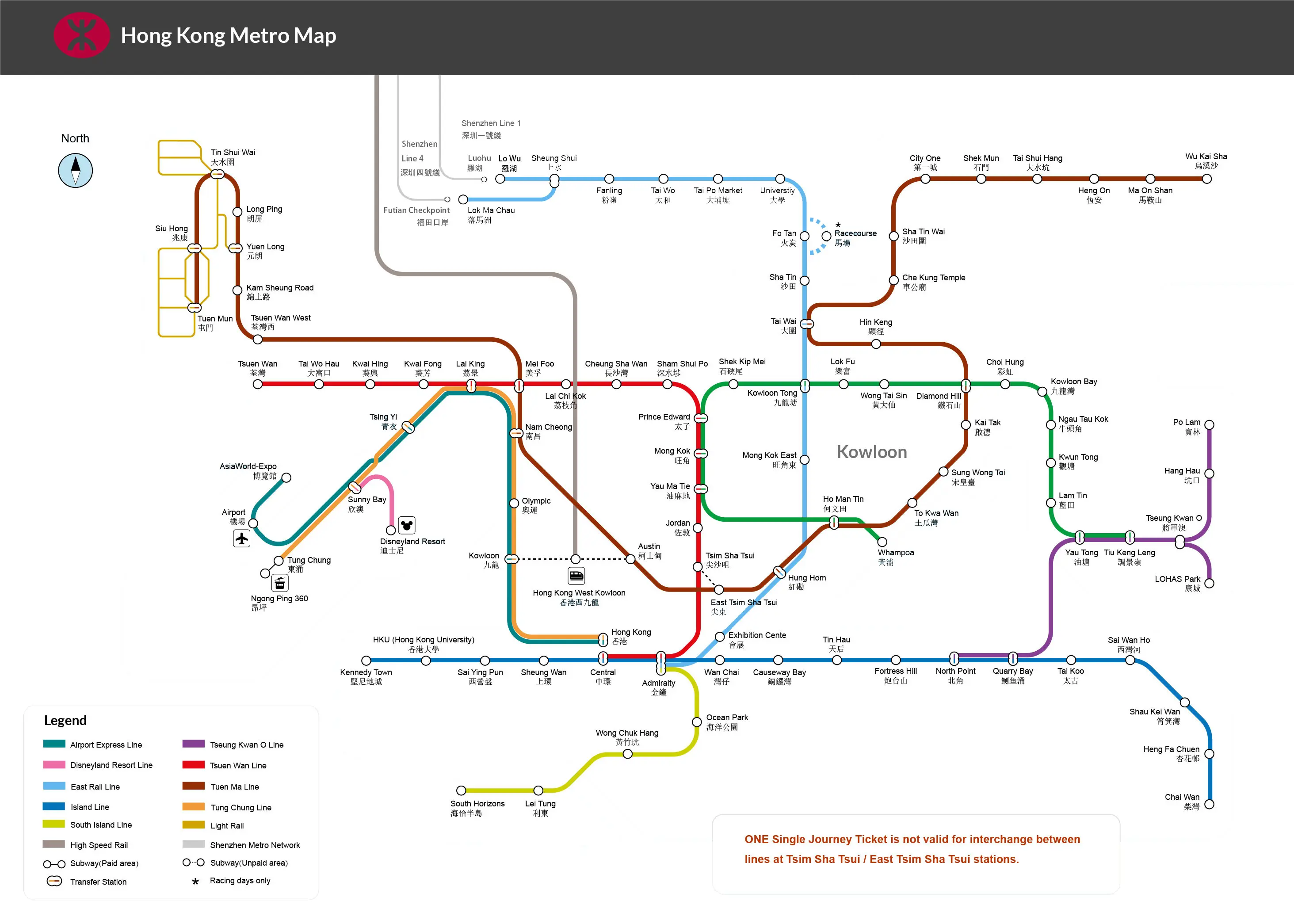 READ ME: What your Smile Can Do | Life Thought
HELPFUL TIPS
Cheapest and most convenient is to take bus or minibuses, but if you are in a hurry, you may take Airport Express, but that would be more expensive.
Plugs are British three-pin rectangular blade
Tap water is fine to drink
Jaywalking comes with fines
Don't forget to buy and use your OCTOPUS CARD!
Have a hand map or map app
Booked your hotel accommodation as early as you can
Buy your tour tickets thru KLOOK to get huge discounts!
WHERE TO GET BEST DEALS?
I purchased my ticket thru Cebu Pacific. This airline always offer seat sales (when they announce upcoming promo, make sure to visit their website at midnight to secure promo fares), this is one of the reason why I always choose to fly with them. I am always on the lookout for it, and I book without hesitation. If there's a seat sale, grab the opportunity and travel! But rest assure that you have enough budget for it!
READ ME: Victoria Peak (The Peak) | Hong Kong Travel Blog
VISA INFORMATION
Nationals from the following countries in Asia enjoy visa free to Hong Kong not exceeding the period for visit stated below.
Nationality of foreign country (Territory) / Type of Travel Document Visa free period for visit not exceeding:
Indonesia 30 Days
Malaysia 90 Days

Philippines 14 Days

Singapore 90 Days
Thailand 30 Days
For other nationalities not listed above, you can check visa and entry requirements here: Visa HQ or HK Immigration.
WHERE TO STAY IN HONG KONG?
There's a lot of affordable accommodation in Hong Kong, either inns, hostel and dorm-tel will do. The best to get your accommodation either in Kowloon Peninsula or in Hong Kong Island, also in Tsim Sha Tsui especifically since you can visit nearby attractions. You may find and book affordable accommodation thru Agoda and Booking.com or AIRBNB . Better if you will book your hotel or hostel near to MTR or nearby attractions for easy access. If you are a budget traveler like me, you can book a dorm type/sharing room, surely you can save a lot. Good thing on this is you can win new friends and hang out with them during your free time as well.
Best Things To Do While In Hong Kong
There's so many spots to visit and foods to eat. Still looking for the best Hong Kong tourist attractions? Don't know where to spend your day and night in town? Look no further. Below are my suggested attractions and hoping that it could help you.
Spend a day at Ocean Park

Take the subway

Ride a cable car

Walk at Victoria Harbour/Pier

Street foods at night

Try pao foods

HK Disneyland Experience!

Shopping at Temple Street


Old Town Central Art Walk

Hong Kong Beach

Visit 10,000s Buddha Temple

Walk at day or night at
Tsim Sha Tui
---
WHAT TO READ NEXT?
READ ME: How to go to Hong Kong Disneyland Travel Guide
READ ME: Hong Kong DIsneyland | Happiest Place on Earth
READ ME: Singapore Tourist Spots and Easy Travel Guide
---
Thank you for reading my blog!
Don't forget to hit and LIKE and FOLLOW my blogsite. 🙂
See you next time! #meetmyfeettravel
---